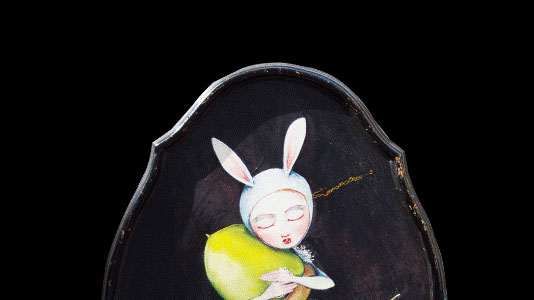 I was born in Milan (Italy) on February the 9th, 1965.
Since 1989 I have collaborated with some great Advertising Agencies and I have done illustrations for national and international advertising campaigns on behalf of customers such as Citroen, Zurigo Assurances, IP, Cirio, Eldammer, Michelin, Sodexo, Plasmon, Bulgari, Triumph and Volvo.
Since 1989 I have been illustrating for various magazines, newspapers and books of Italian publishing groups such as Mondadori, Rizzoli and Rusconi.
I have also collaborated with RAI (the Italian National Television) on the production of illustrations for children's programs.
Since 1996 I have been the Editorial Director of the publishing house Happy Art Edizioni (Italian publishing house specialising in illustrated books and books for children).
In 2001, I opened the School of Illustration in Turin and Milan (Italy).
Since then I have organised illustration workshops for children from 6 to 11 years in schools and libraries.
In 2002, my show "Colours and Shapes of Fantasy in the world of illustration" exhibited all over Italy and also abroad (in New York, Frankfurt, Barcelona and Paris).
I also work with some International Publishing Houses, such as Usborne Publishing, Moses Verlag, AD Publishing Services, Kidslabel Japan, Steiner Korea and Glenndoman.
Since 2009 I have been collaborating with Gisela Graham Ltd. on production of Christmas ornaments and fine giftware.